Lot's of stuff going on in the world of QTV. Let's start with the most pressing...
It's time to make another music video! You may remember our previous masterpiece "
Sock Puppet Vendetta
"
Quarter The Villain - Sock Puppet Vendetta from Quarter The Villain on Vimeo.
The SPV video has been one of the most effective promotional tools in our arsenal. It's opened doors to
reviews
on several
influential
blogs
and has been viewed about 15,000 times across all sites. It hasn't gone
viral
by any means, but we can't express how important it has been for cultivating a
professional image
and getting the word out. Also, it does a fantastic job of worrying family members and co-workers about our emotional well-being.
In light of these details, it's no wonder we're talking to the illustrious
Andrew Garraway
about directing a second outing. Our intent is to absolutely crush the ambitious SPV video in terms of production values and FX. To realize this dream we're going to need a budget. Being a flat broke band playing the least commercially viable music in existence we're asking for help. Check out this widget that links to our Kickstarter page:
If you're not familiar with how
Kickstarter
works here it is in a nutshell:
-We set a budget goal that is the minimum amount required for our project to launch.
-Our friends, fans, and random supporters throw in as much money as they feel is reasonable and in return we offer a series of rewards.
-If the goal isn't met in 30 days we forfeit any money raised up to that time and all contributors get a refund.
-If the goal is reached we can continue to raise money to infinity for the 30 day duration. All contributors credit cards are billed at this time
-We make the most ridiculous music video ever and supplant
Michael Bay
at the top of the big budget action movie industry.
The concept we're tentatively tossing around for the video is "Evil
Quantum Leap
" wherein we leap into the bodies of people from history or our imagination and can't leave until an
act of evil
has been accomplished. If that doesn't get you excited we don't know what to say to you.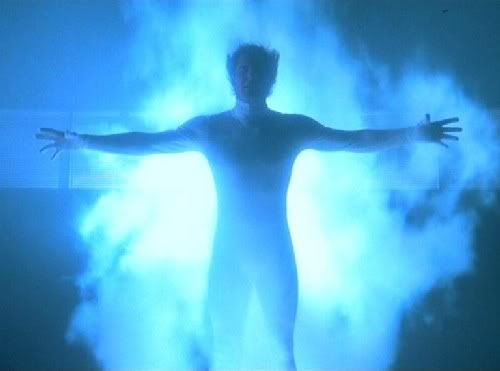 In other news, we've settled on our 2011 summer tour routing. If you live in one of these places and want to see us in July hit us up. It's yet to be booked so there will be subtle tweaks to the schedule, but this is pretty much it:
7/16 - Orlando, FL (Hometown Kickoff!)
7/22 - Jacksonville, FL
7/23 - Atlanta, GA
7/24 - Nashville, TN
7/25 - Cape Girardeau, MO
7/26 - St. Louis, MO
7/27 - Kansas City, MO
7/28 - Oklahoma City, OK
7/29 - Dallas, TX
7/30 - San Antonio, TX
7/31 - Houston or Austin, TX
8/1 - Shreveport, LA
8/3 - Indianapolis, IN
8/4 - Pittsburgh, PA
8/5 - Philadelphia, PA
8/6 - Washington, DC (or somewhere in the Carolinas)
Much more to come on the tour booking process as we get into it.
WE HAVE COMPLETED TWO SONGS FROM OUR UPCOMING EP/LP/FULL LENGTH! What's it gonna be, you ask? Six months into the writing process we only have two finished songs and no idea what's in store for the final release, so....we don't know.
"
Molecular Machines
" and "
Divide and Thrive
" are in full blown rehearsal mode and will be played at a show soon. Speaking of, it looks like we've got gigs lined up in Tampa 5/28 at The Crowbar and June 10th in Orlando at The Haven. Full details soon.
Blog produced by Donald P Belissario.